About Us
Structural Steel, Ornamental and Custom Metal Railing
Now serving Ocean City, Margate, Longport, Brigantine and surrounding communities!
Let us Re-Introduce ourselves!
Mitchell Welding & Iron Works is a family owned and operated structural steel, fabrication and ornamental iron company that has been serving the Southern NJ region for over 67 years. Our fabrication and steel warehouse facility is located in Cape May County. We specialize in residential building structural steel framing, galvanized and aluminum custom railing, custom and spiral staircases.
Founded in 1951 by Harry Mitchell, the Iron Works has been built on integrity, dependability and a philosophy of customer service that makes repairing a bicycle pedal as important as installing railings on your new home.
The second generation of Mitchell's learned the importance of upholding these qualities in business as they were learning their craft from their father. These skills are now being passed down to the 3rd generation of Mitchell's , which brings new technology and techniques, this is ensure Mitchell Iron Works will continue for generations to come. Today, the company's reputation is one of the most respected in its industry.
New building codes are starting to be enforced with the recent destruction from Hurricane Sandy and savvy architects and engineers are starting to take advantage of the use of steel framing for loads and wind ratings.
If you have a project that requires structural steel framing, any metal railing work including: Aluminum, Wrought Iron, Stainless Steel Cable Railings and Spiral Staircases, please do not hesitate to contact us for a quote on your project. Our estimating department can usually get you a quote within 24 hours.
Our 14,000sq ft. steel fabrication shop and warehouse enable us to provide you with a fast turnaround on projects since we stock most steel sizes and do not have to wait for materials to be delivered.
If you are currently bidding on any projects and would like to receive competitive pricing, please call use today at 609-465-7510.
You can also forward any plans for estimating to web@mitchellironworks.com or by
Fax at 609-465-7337
Feel free to browse thru our website which showcases our broad range of capabilities.
Mitchell Welding & Iron Works is ready to serve you, whether you need a small repair to metalwork or a bid on a large project. And when you call, you'll be talking to someone who has a personal interest in making sure your work comes out just the way you want it… You'll be talking to a member of the family!
SOME OF OUR FAVORITE PROJECTS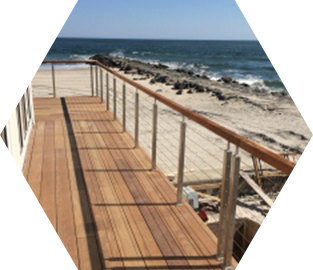 Vague Residence
250' of stainless steel cable railing gives this beautiful
home 360º views of the Atlantic ocean.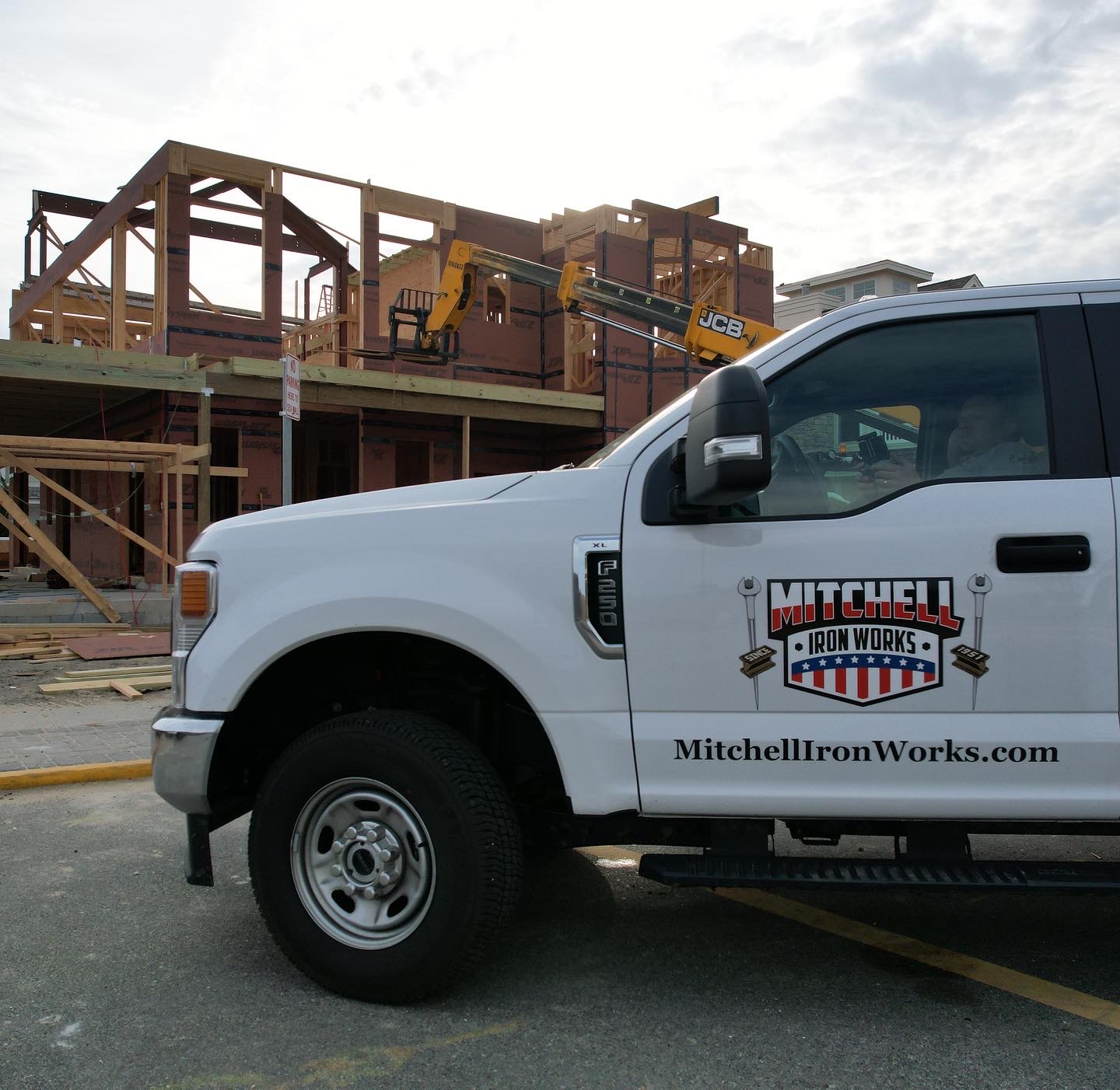 Structural Steel Framing
For over 70 YEARS - No one fabricates and erects more
structural steel along the Jersey Shore.